Permobil X850
Bringing Adventure Back
Introducing the Permobil X850, our dedicated off-road power wheelchair brought back by popular demand. The X850 is designed to tackle a variety of terrain including paddocks, loose trails and even snow! Experience life off the beaten track.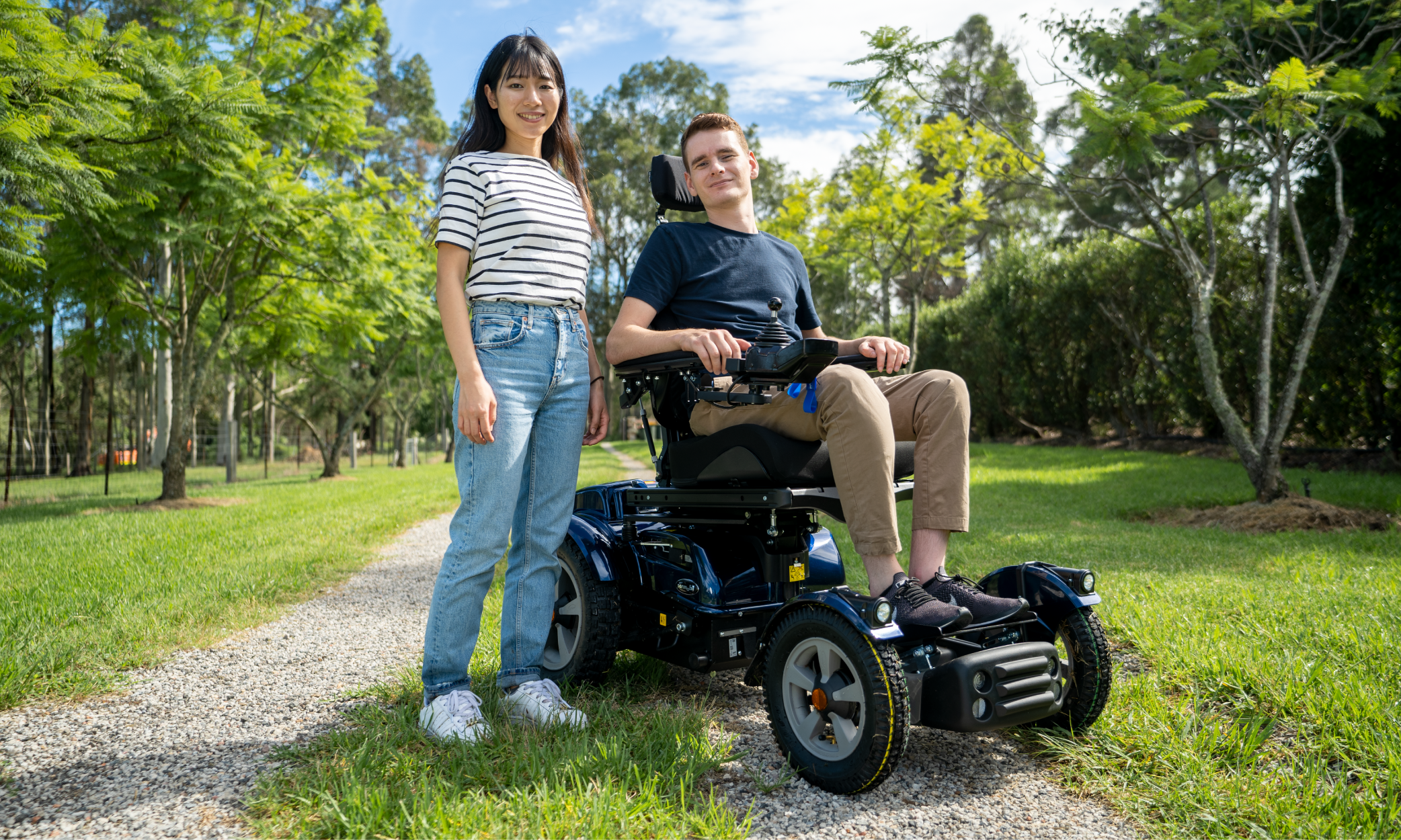 Immerse yourself in our industry-leading Corpus 3G seating system with optional power seat functions including tilt, recline, elevate and seat rotation.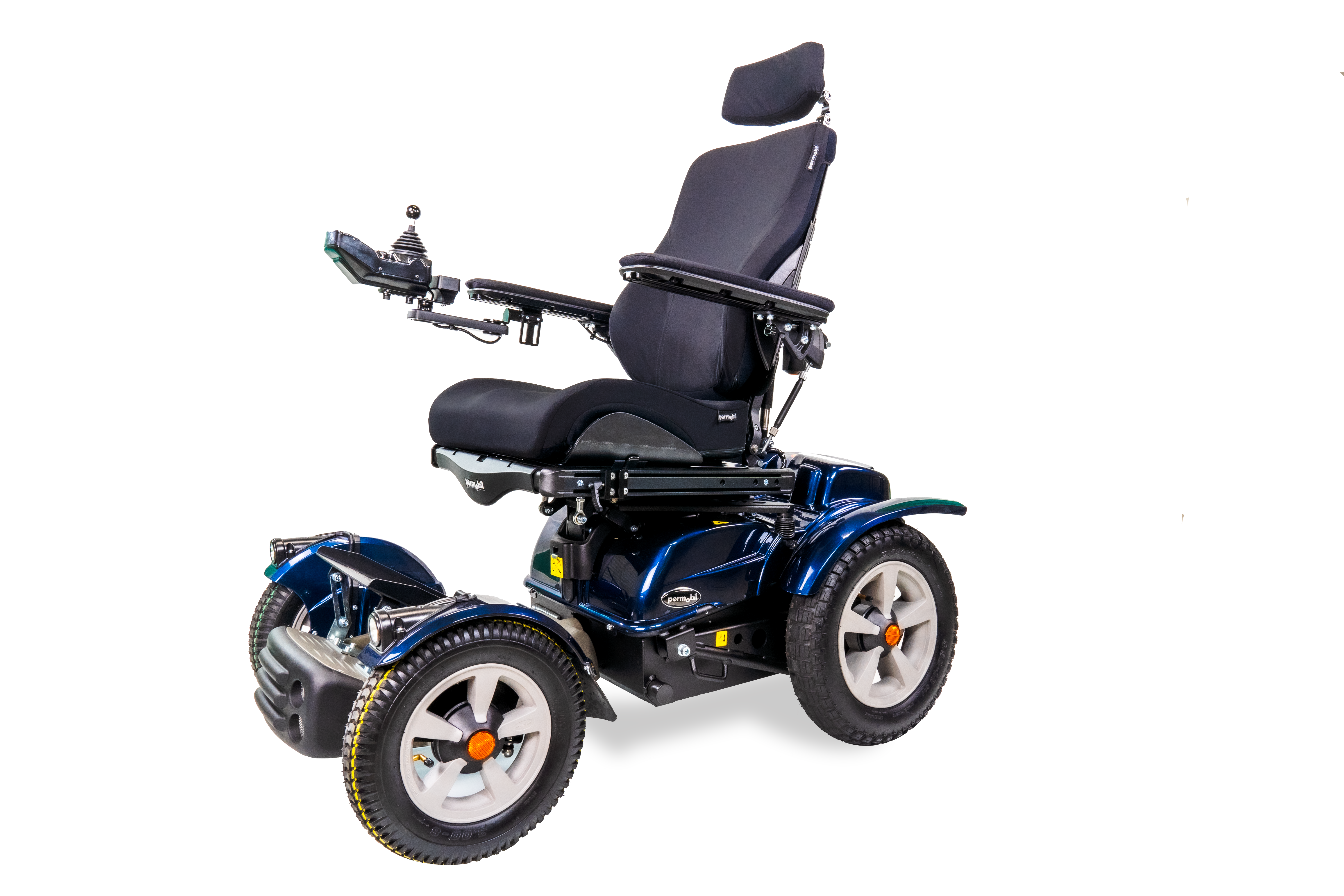 The Permobil X850 keeps you safe with an extendable wheelbase for maximum stability, while a front bumper and lights come as standard to protect the user and increase visibility. Stay the course even at high speed with front wheel power steering as you turn.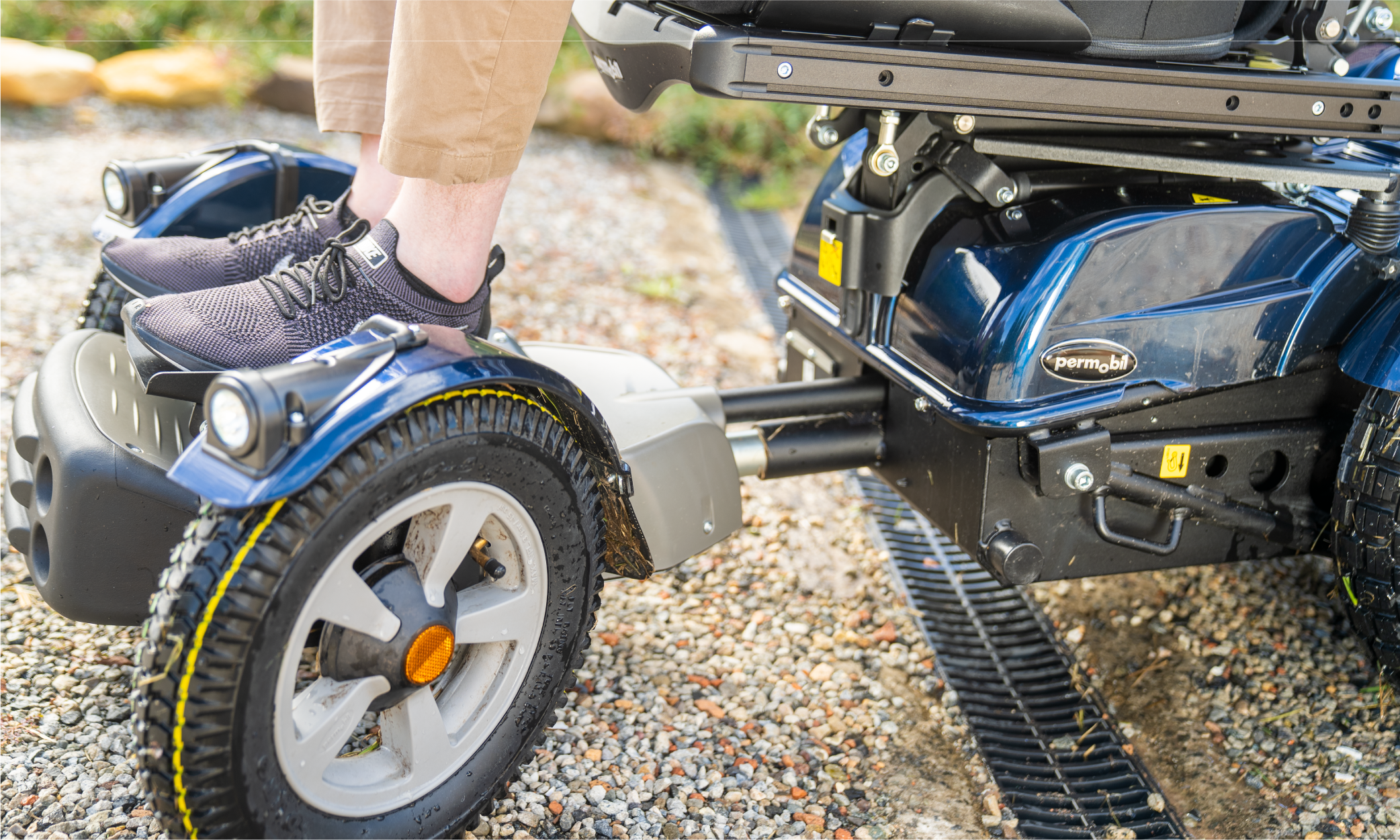 Powerful rear wheel drive coupled with superior suspension improves performance and ride comfort when travelling off the beaten track.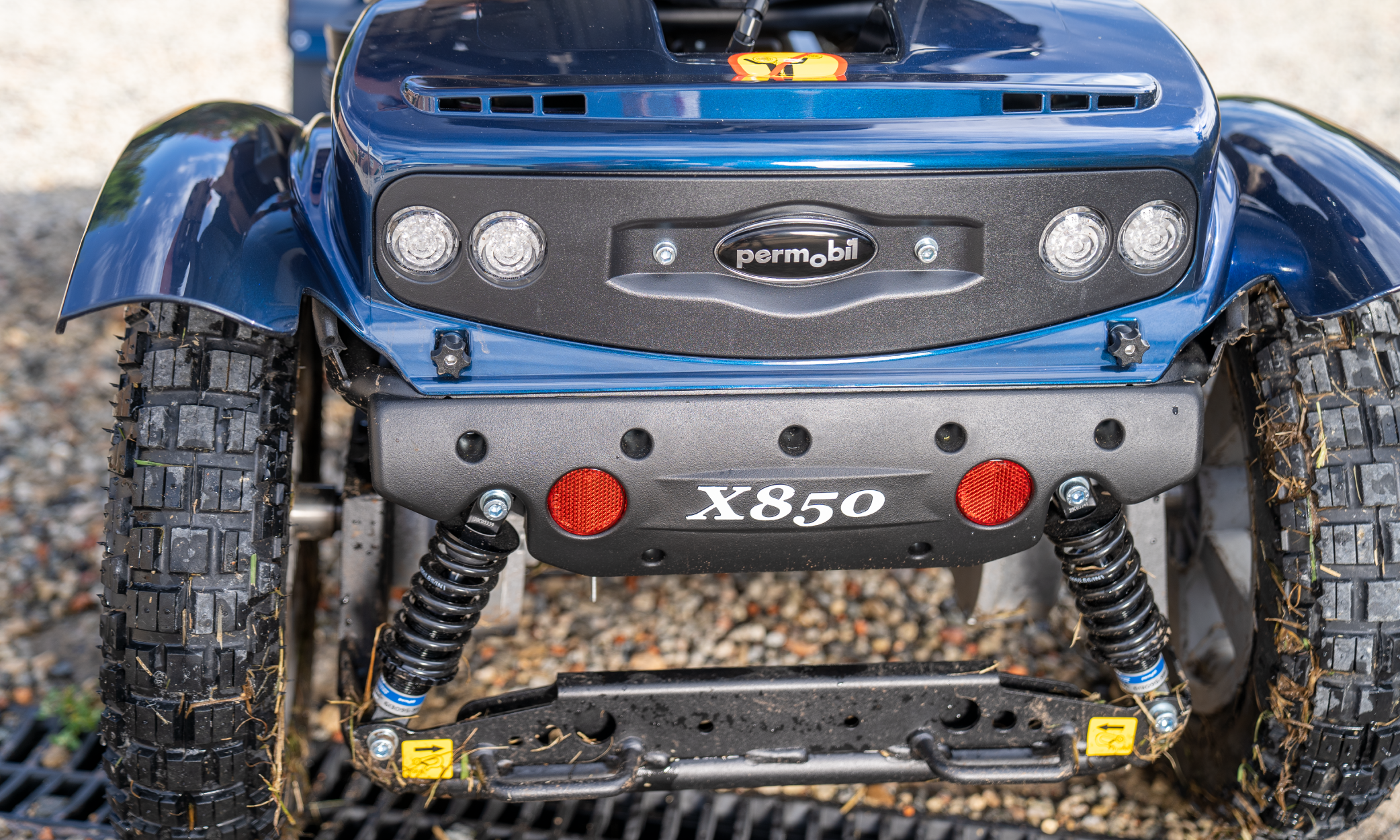 ---
All contents © copyright 2021 Permobil. All rights reserved.
Actual driving range will vary based on driving and battery conditions. Specifications may vary based upon configuration.
Please refer to your owners manual for warnings and instructions for the safe operation of your wheelchair in a variety of driving conditions.