MyPermobil
Real-time power wheelchair insights


MyPermobil communicates directly with your power wheelchair and provides the most up-to-date information on individual battery range estimates, distance and seating behavior. Download MyPermobil now to get more out of your Permobil power wheelchair.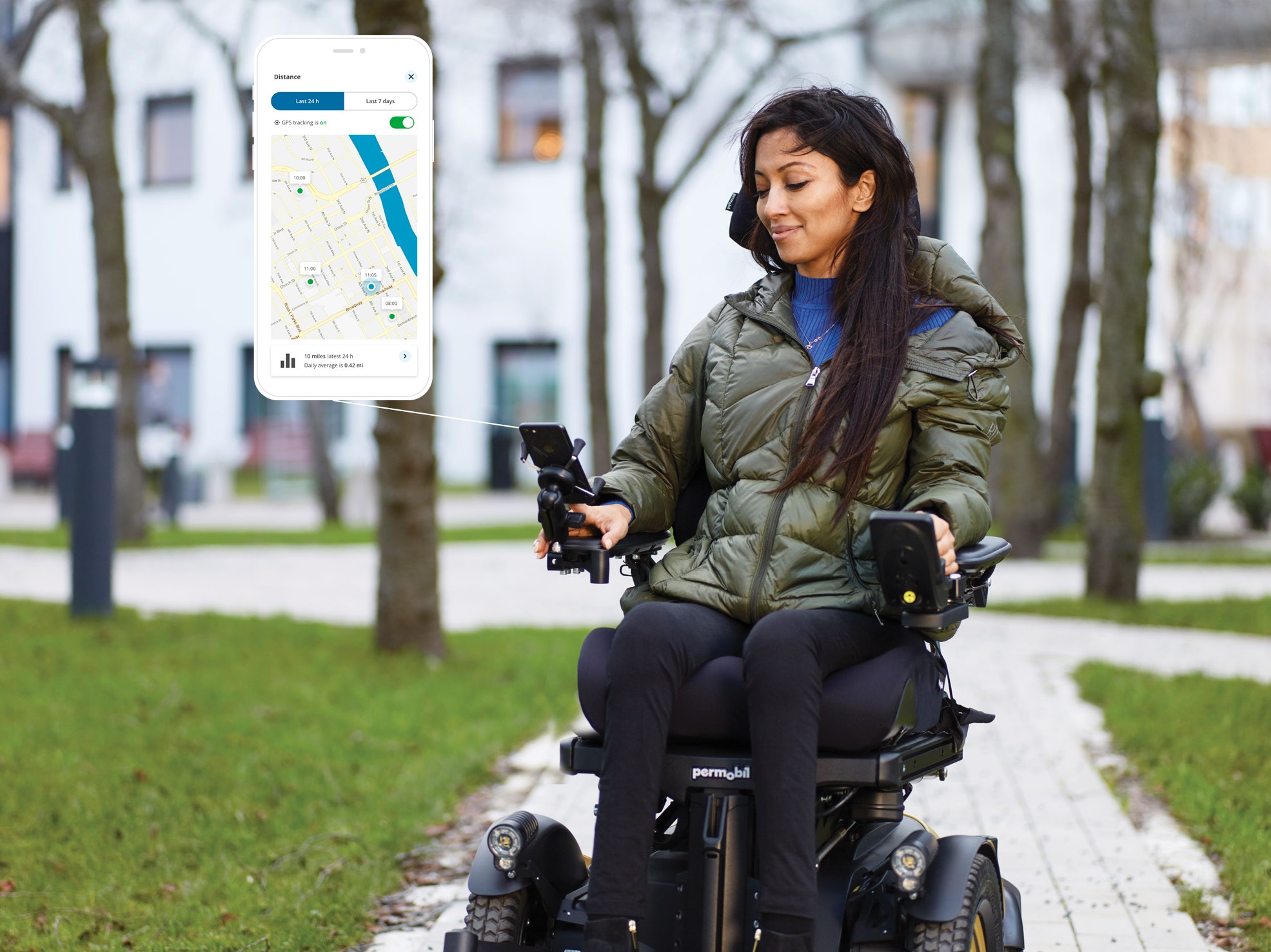 What is MyPermobil?
MyPermobil has been developed with real-time connectivity in mind and strengthens your independence by providing in-app educational resources, battery charge status, automatic error code reporting and seating activity usage data.
MyPermobil requires additional hardware on your power wheelchair. New Permobil models that feature this hardware standard include M3 Corpus, M5 Corpus, F3 Corpus, F5 Corpus and F5 Corpus VS models.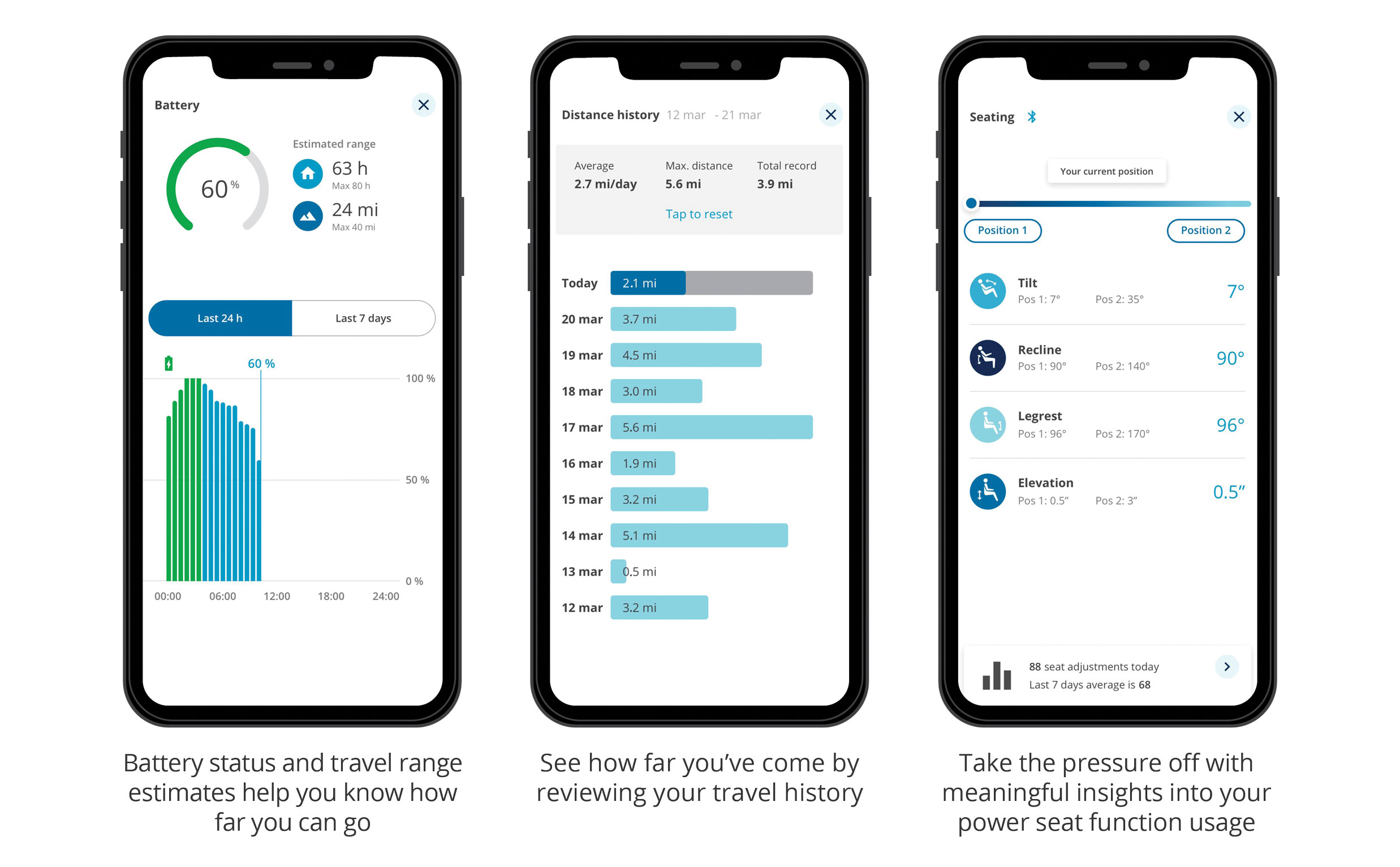 Hands-free insights
The MyPermobil app is now compatible with Amazon Alexa and Google Assistant, providing hands-free access to important wheelchair information such as your battery charge status, distance traveled, and power seat function usage. Use at home or when you're on the go with any Amazon Alexa or Google Assistant enabled device or smartphone app.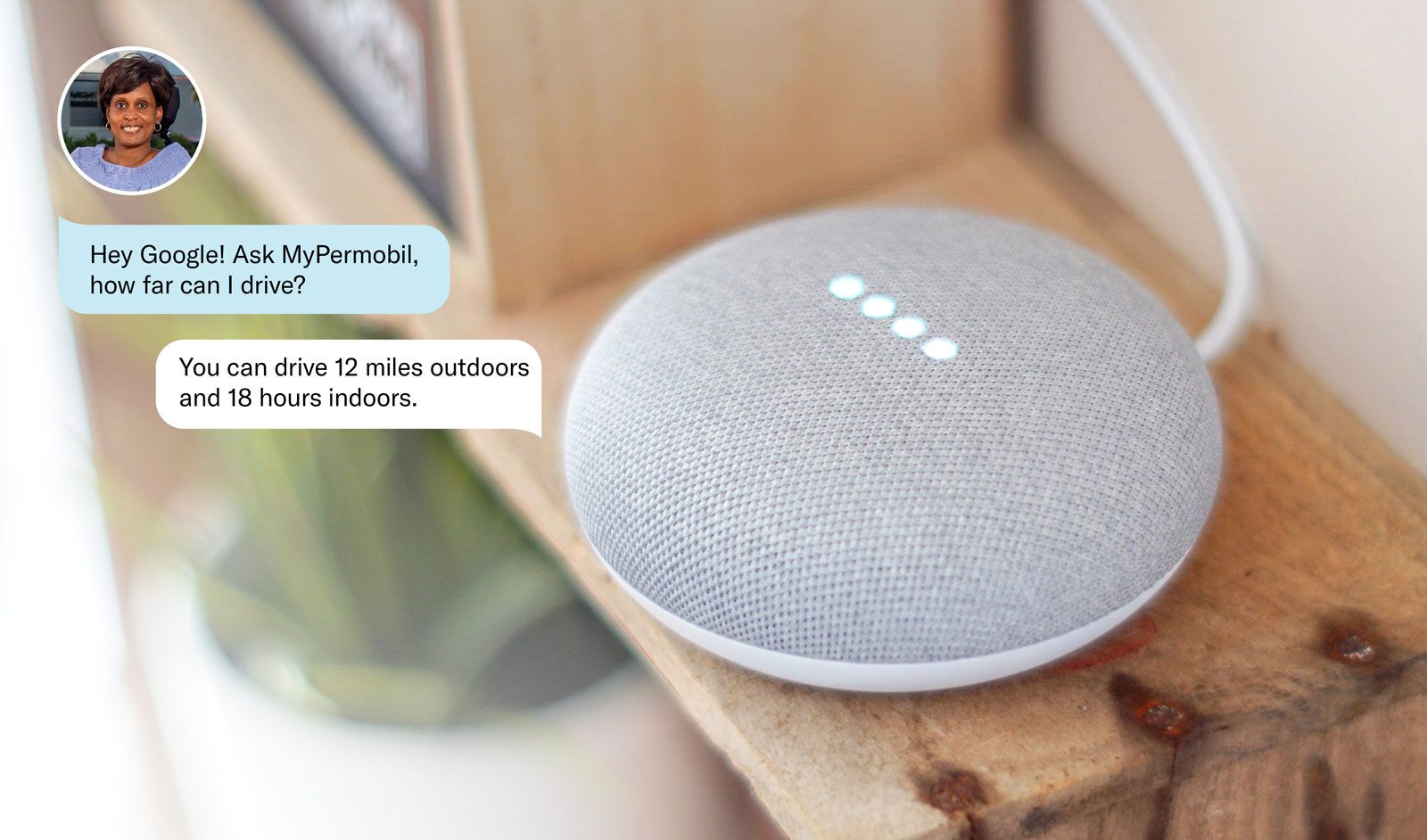 How to get started
Download the MyPermobil app to get access to enhanced performance and usage information and get the most out of your Permobil power wheelchair.


A step-by-step guide to MyPermobil activation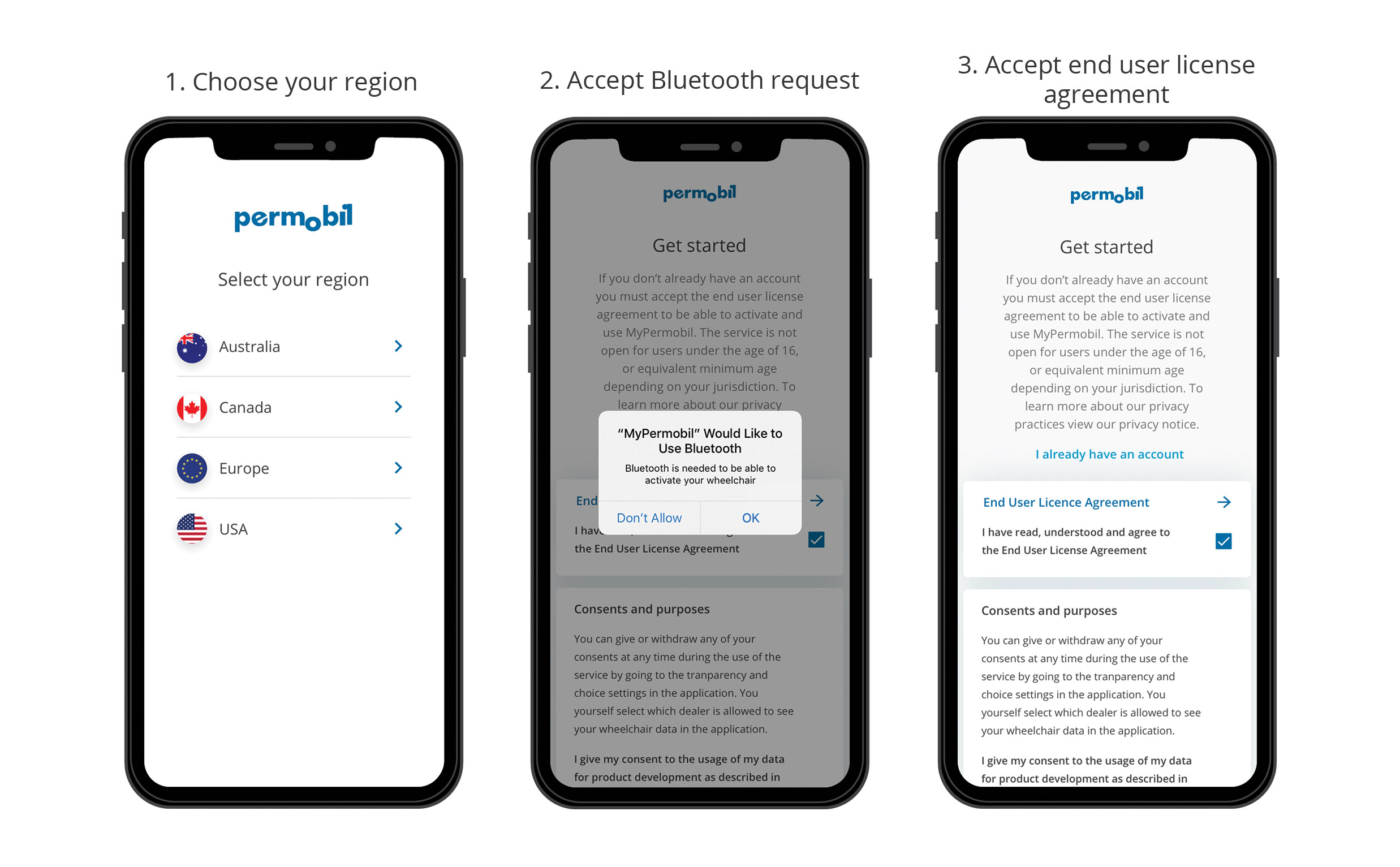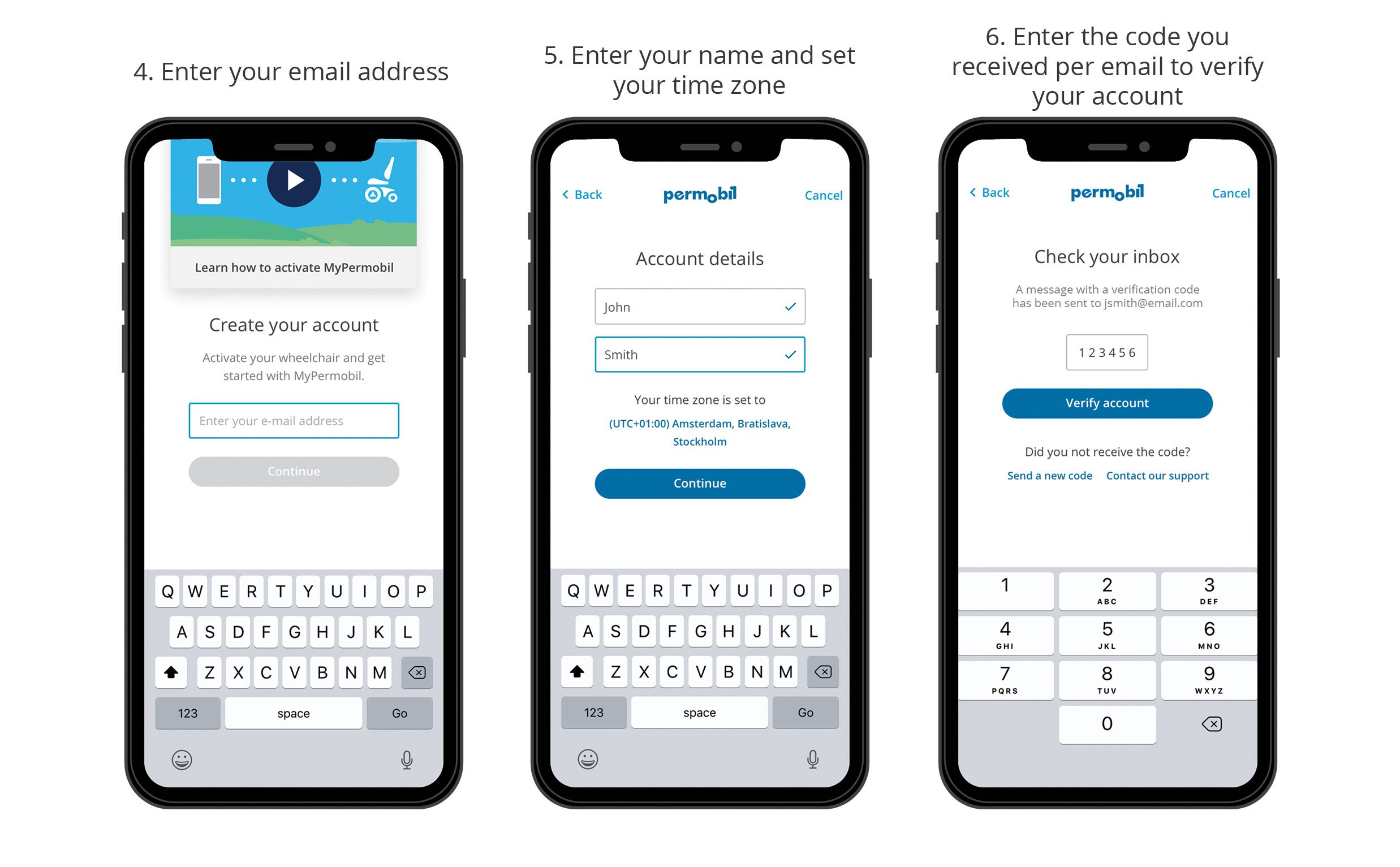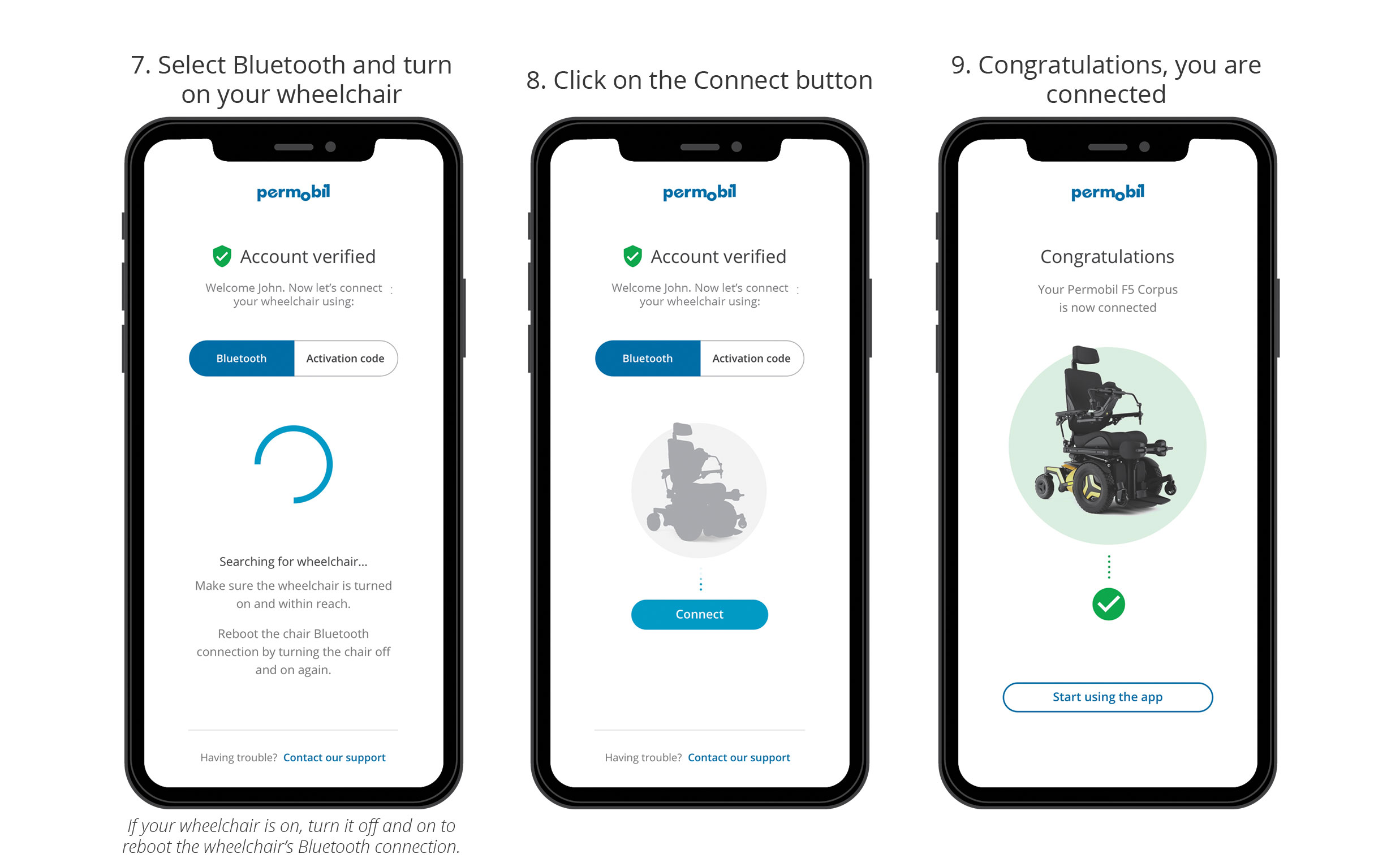 Taking connectivity to a new level
Connecting users and service technicians through a single intuitive platform improves communication and helps you be better prepared for the unexpected. Once activated, critical chair data and error codes are transmitted automatically to the service provider's Fleet Management portal. This provides them with important information on your chair's condition to inform the remote diagnostic and service process.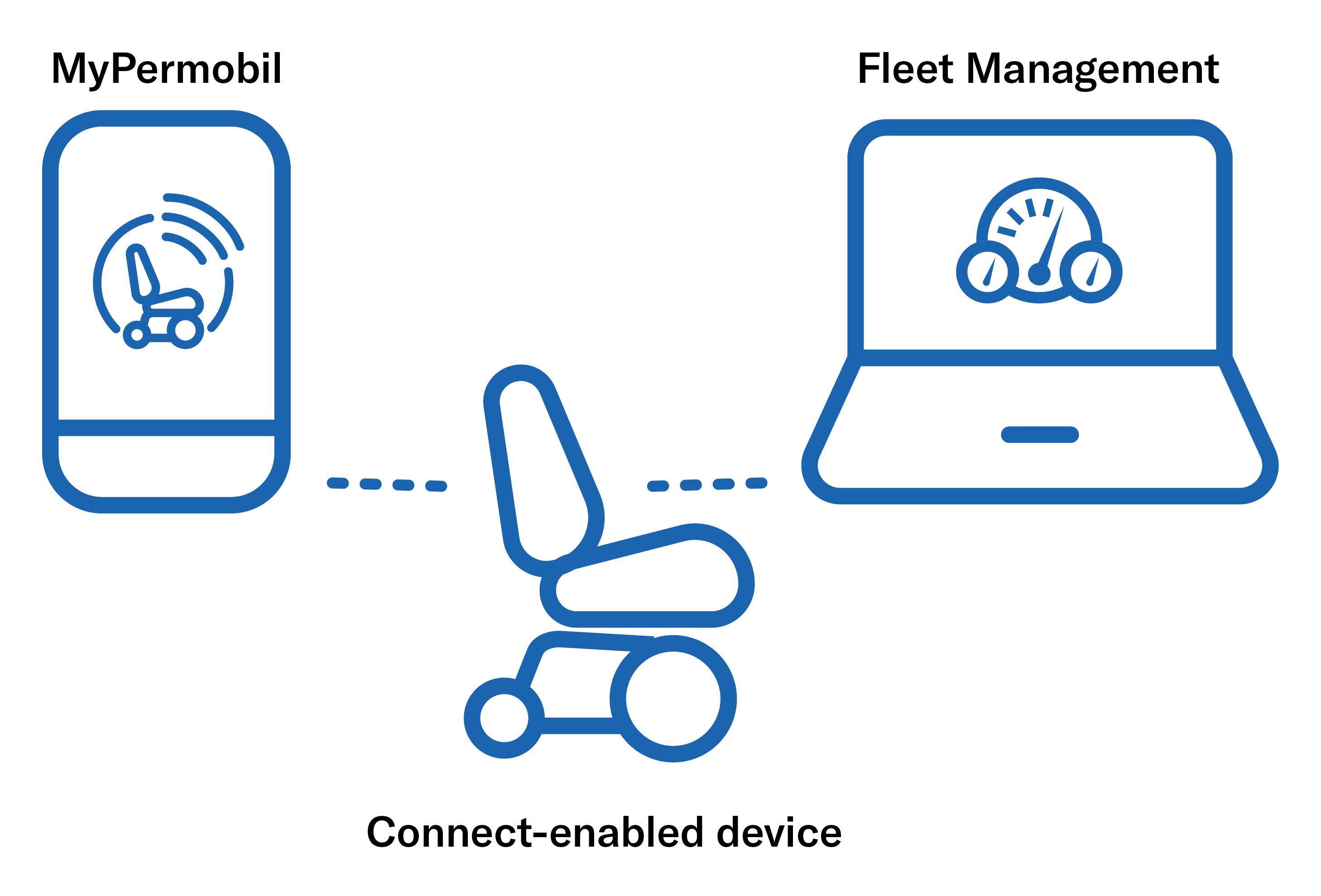 ---
For more information contact a representative at 1300 845 483 or find a provider / retailer near you.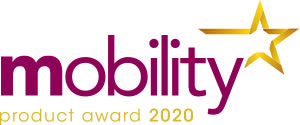 All contents © copyright 2021 Permobil. All rights reserved.