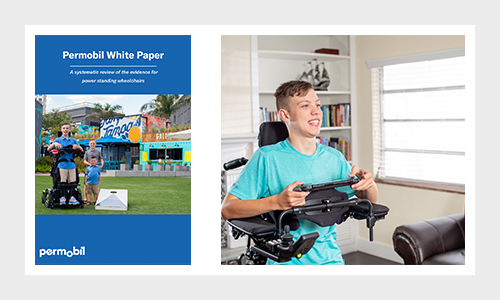 Permobil White Paper: A systematic review of the evidence for power standing wheelchairs
Permobil Research & Innovation together with a team of global Clinical Educators completed a white paper on the benefits of power standing wheelchairs.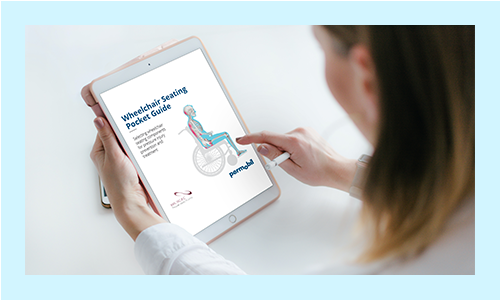 Wheelchair Seating Pocket Guide
This pocket guide was designed to assist in the multidisciplinary approach to selecting wheelchair seating components for pressure injury prevention and treatment.
Permobil Guidelines for Australian Standard
This is the document for compliance with Australian Standard. Permobil wheelchairs are tested and conform to some standards so please check it in the document.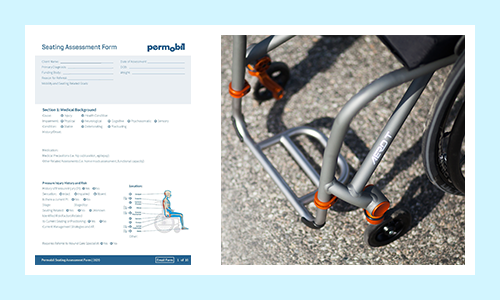 MAT Seating Assessment Form
This MAT Seating Assessment Form was created for therapists who will be involved in the wheelchair assessment process to choose right wheelchairs.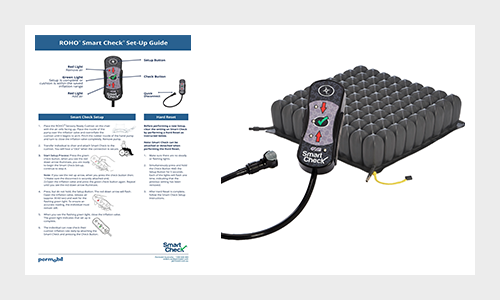 This Smart Check Guide is designed to show how to adjust ROHO cushion using Smart Check. You can follow the steps and get ready for your clients.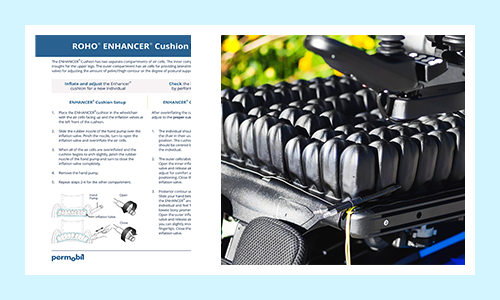 ROHO ENHANCER Cushion Inflation and Adjustment Guide
This Guide is for adjusting ROHO ENHANCER Cushion.